Safeguarding
Safeguarding Concerns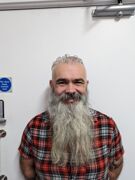 Please contact David Tate, Designated Safeguarding Lead - if you have any concerns, they should be logged with him.
E-mail: david.tate@parkwoodhall.co.uk
Mobile: 07385 320071
Main Line: 01322 664441
Please click the link below for Parkwood Hall's Child Protection and Safeguarding Policy:
Child Protection and Safeguarding Policy
Helpful Safeguarding Websites
In a digital world we sometimes need helpful advice to help us keep children safe online – Here are some resources that you may find helpful
The PANTS / Underwear rule - guidance for parents on how to talk to your child about keeping themselves safe from sexual abuse.
CEOPs Thinkuknow - Thinkuknow is the education programme from NCA-CEOP, a UK organisation which protects children both online and offline.
Childline - a free, private and confidential service where you can talk about anything. Whatever your worry, whenever you need help, we're here for you online, on the phone, anytime.
Anti-Bullying Alliance - The Anti-Bullying Alliance is a coalition of organisations and individuals that are united against bullying.
NSPCC - offer advice on online safety for children with SEND
NSPCC Parental Controls - advice on setting parental controls with your Internet service provider and on various devices
Apple - How to set parental controls on Apple Devices
Google Family Link - helps you decide what's best for your family. Easy to use tools allow you to understand how your child is spending time on their device, share location, manage privacy settings, and more
Early Help
Early help is about supporting families who are struggling with the day-to-day challenges they are facing.
This could be when a parent first faces a challenge that they feel they need help to manage, regardless of the age of their children.
Parkwood Hall Co-operative Academy has an experienced Family Liaison Officer Clare Hollick who may be able to help with an application for support she can be contacted on 01322 618060
Students at Parkwood Hall come from many local authorities details of their early help offers can be found below
MEDWAY Early Help for families | Early Help for families | Medway Council
OXFORDSHIRE Early Help in Oxfordshire | Oxfordshire County Council
RICHMOND-on-THAMES About the Single Point of Access - London Borough of Richmond upon Thames
ROYAL BOROUGH OF KENSINGTON AND CHELSEA Early help for families | Royal Borough of Kensington and Chelsea (rbkc.gov.uk)
SUTTON Early help for families and professionals - Sutton Council
SOUTHWARK Family Early Help (FEH) - Southwark Council
TOWER HAMLETS Early Help and Children and Family Service (towerhamlets.gov.uk)
Wherever you live there is an Information, Advice and Support Service that may be able to offer you impartial advice and information. These services provide support for:
Young people (aged 25 or under) who are disabled or need extra help with learning
Children who are disabled or need extra help with learning
Parents or carers of those children and young people
Services do not normally help with:
Bullying
Sex and relationships education
Making friends
At Parkwood Hall we have students from many Local Authorities here is a link to their Information Advice and Support Service
BARNET Barnet SEND information advice and support service (SENDIASS) | Barnet Council
BEXLEY Bexley SEND Information Advice and Support Service | Bexley IASS
BROMLEY Bromley IASS — Bromley Information, Advice and Support Service (IASS)
CROYDON Croydon SENDIASS | KIDS
EALING Ealing Impartial Support, Advice and Information on Disability and Special Educational Needs (Ealing I-SAID!) - Family Action (family-action.org.uk)
ESSEX Essex SEND - Information, Advice and Support Service (essexsendiass.co.uk)
GREENWICH Greenwich Community Directory
HAMMERSMITH AND FULHAM H&FSENDIASS (hfsendiass.org.uk)
HARINGEY SENDIASS - Markfield
HARROW Harrow Special Educational Needs and Disability Information Advice and Support Service (Harrow SENDIAS) - Family Action (family-action.org.uk)
HOUNSLOW Hounslow Local Offer
KENT Information, Advice and Support Kent (IASK) - Kent County Council
LEWISHAM Lewisham SENDIASS | KIDS
MEDWAY Medway SENDIAS - Family Action (family-action.org.uk)
OXFORDSHIRE SENDIASS Oxfordshire | Information, advice & support in Oxfordshire (sendiass-oxfordshire.org.uk)
RICHMOND-on-THAMES Richmond and Kingston SENDIASS | KIDS
ROYAL BOROUGH OF KENSINGTON AND CHELSEA Full of Life's Information Advice and Support Service (IASS) | Royal Borough of Kensington and Chelsea (rbkc.gov.uk)
SUTTON Welcome Information – Sutton IASS (SIASS) – Cognus
SOUTHWARK Southwark Information, Advice and Support Team (SIAS) | Southwark Local Offer
TOWER HAMLETS Tower Hamlets SEND Information, Advice and Support Service