Our Curriculum
Curriculum Intent
We believe that every student has the entitlement to a curriculum that enhances their learning experiences, engages them and ensures that they have the opportunity to practice their skills in context. Our curriculum will enthuse students with challenges that are set around a first-hand experiential approach. Activities and experiences will be planned that engage students in practical application of their learning and ensure that they have focused learning opportunities. Core skills will be transferred and applied, when practical, across the curriculum and challenges will be set and experiences provided that engage and motivate in a real-life context.
Curriculum Overview
Our curriculum is designed to meet the specific needs of each individual learner. Teachers planning will ensure that all students are provided with opportunities to enhance progress. We recognise that different pupils have different strengths and needs. It is therefore essential that curriculum strands are not seen in isolation, but rather as a pathway of continuous learning.
Each half-term is approximately 6 weeks and each term has a broad theme. Themes are to spark both creativity of approach towards cross curricular learning. Different themes will have a leaning towards different curricular area, but across the year, all areas will be visited with an emphasis on progress. Broad themes are visited twice across a school year, with a different emphasis on student development. Each broad theme has a 3-year cycle link.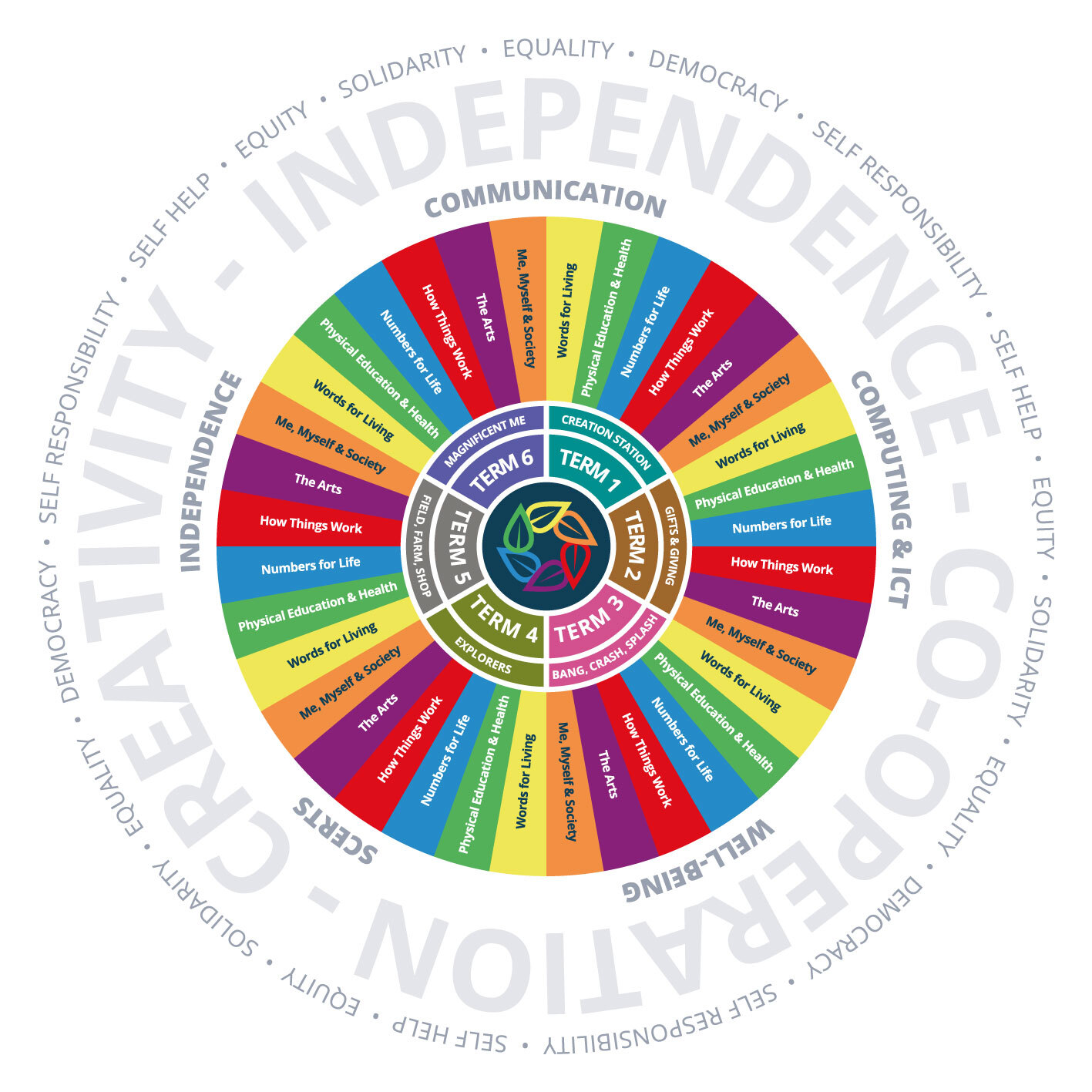 Curriculum Pathways
Our Curriculum Leads