Who's Who
Staff Contact Details
Ozlem Strong, Senior Deputy Principal (Teaching and Learning)
Ozlem is the deputy principal for teaching and learning.
Oluseye Odunsi, Deputy Principal (Pastoral)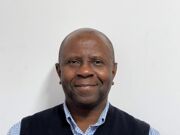 Olu' is the deputy principal (pastoral) and the designated teacher for children looked after at Parkwood Hall Co-Operative Academy.
Benjamin Robinson, Consultant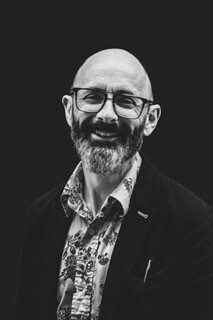 Ben is a consultant for the senior leadership team.
Jenna Freeman, Assistant Principal (CPD Lead)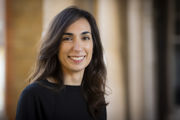 Jenna was appointed as Assistant Principal in 2019, having previously been Mathematics Lead and overseeing student wellbeing at a specialist school in Lewisham.
Miss Freeman is a Mathematics specialist. She has spent her teaching career in a mixture of mainstream and special schools. She began her career as a Mathematics teacher in North-West Kent, before becoming Head of Year and Key Stage Four coordinator for Mathematics. From here, she moved into specialist provision at a school for children with severe learning difficulties before joining Parkwood Hall. She has also spent considerable time developing staff, having been a Subject Mentor for NQTs, Teach First and PGCE students. She is a GCSE Mathematics Examiner for the Higher tier papers.

Miss Freeman holds a BA Hons (2:1) from the University of Kent in Criminology and Sociology, and a PGCE from Canterbury Christ Church. She has also undertaken her NPQSL with The Institute of Education, London University (UCL).
Graham Clewes, Consultant
Graham is a consultant for the senior leadership team and is managing the catering team, IT and the site team.
Tricia Pereira, Consultant
Tricia is a consultant for the senior leadership team and is managing HR, finance and the administration team.
David Tate, Designated Safeguarding Lead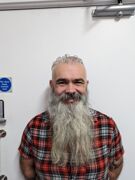 David is the designated safeguarding lead at Parkwood Hall Co-Operative Academy.
Email - david.tate@parkwoodhall.co.uk
Mobile - 07385 320071
Main Line - 01322 664441
Stephen Maragh, Assistant Principal (Learning Pathway One)
Stephen is the learning pathway one lead.
Katie Trew, Assistant Principal (Learning Pathway Two)
Katie is the learning pathway two lead.
Narinder Haines, Assistant Principal (Learning Pathway Three and Vocational Lead)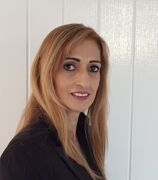 Narinder Haines was appointed as Assistant Principal in May 2022. She has worked at Parkwood Hall Co-operative Academy since September 2021, but has had over 20 years of experience working in a mainstream and a specialist provision.
Holding a degree in Bachelor of Arts and having gained her QTS. Mrs Haines has been a manager of a Specialist Educational Needs Hub and has completed numerous CPD courses and has fulfilled the roles of Reading and PE lead. Mrs Haines started her career as a bilingual teaching assistant, teaching assistant, SEN teaching assistant, HLTA before qualifying as a teacher, subsequently specialising as a SEN teacher.
During her spare times Mrs Haines being active and is a member of a local gym and enjoys walking.
Having recently been appointed Mrs Haines is looking forward to furthering her experience in her new role and becoming an integral part in the development of students with vulnerabilities and special educational needs.
Annette Cannon, Residential Lead
Annette's career at Parkwood Hall started in 1999.
She is one of the Residential Cluster Leads. She started her career here at Parkwood Hall 24 years ago as a teaching Assistant and worked in the classroom for over 10 years, until she joined the residential team. Annette is very passionate about her role here at Parkwood and thrives when she sees the impact the staff have on supporting all of our students to reach their full potential.
She currently holds an NVQ 5 in "Leadership for Health and Social care and children and young peoples services". She is also currently studying a level 5 diploma in positive behaviour support.
She is the lead trainer for Team teach which is also a positive behaviour support approach.
Pauline McCarthy, Residential Lead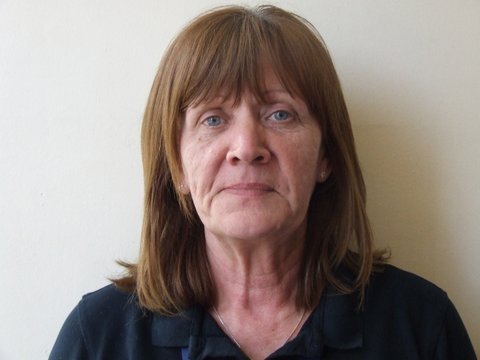 Pauline's career at Parkwood Hall started in 2002.
Her career in residential social care began in 1996 when she started employment at Furness school. This was a local authority school for boys aged 12 to 16yrs with a diagnosis of E.B.D and associated behavioural/emotional problems. Many of the students had arrived at Furness having been out of education for several years. Many of the students came from disadvantaged, deprived backgrounds, and needed a consistent approach with very clearly defined boundaries for them to begin to fit into school/community living.
She joined Parkwood Hall in April 2002. Students had a statement of educational needs and associated learning disabilities and syndromes and at the time 80% of students were residential Monday - Friday. She worked as a full-time teacher assistant, and also worked two evenings a week on one of the residential units giving 1-1 support to a young man with complex needs. In September 2003 she was successful to work full time in residence as a support worker. In July of 2004 she was promoted to deputy manager. In 2015 Parkwood converted to Acadamy status becoming Parkwood Hall co-operative academy and she then became the residential manager.
Over the last 10 years she has spent time studying and has gained:
NVQ Level 3 - Health and Social care for children and young people
NVQ Level 4 - Leadership and management for care services
Higher level apprenticeship in general adult social care
NVQ Level 5 (HND) - Leadership for health and social care and children and young people's services