Trustees
Philip Osman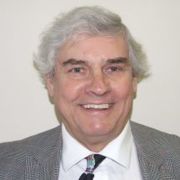 Second term commencing: 12/12/2023 - End Of Term: 12/12/2027​
I have been a Trustee of Parkwood Hall Academy for 4 years and was honoured to be asked to be Chair in March 2023. There is so much potential at the school to be developed for the benefit of all our vulnerable students now and in the future and I hope to be able to contribute to that in support of the new management team that has been engaged during the year.
I was a General Counsel and Company Secretary throughout my professional career and have experience of the private, public and charity sectors - all relevant at Parkwood Hall.
If you would like to contact the Chair kindly email: philip.osman@parkwoodhall.co.uk
Cathy Twist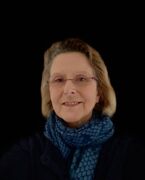 Start Of Term: 20/10/2021 - End Of Term: 19/10/2025
I am delighted to be a Trustee at Parkwood Hall. I have a long career in education, teaching in secondary schools and then as a school inspector/adviser. I was Director of Education for a large inner-city Local Authority and have a particular passion and interest in ensuring all children and young people have the very best education opportunities available, particularly those with additional and special needs.
Andrew Mayer
​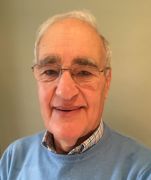 Start Of Term: 10/12/2020 - End Of Term: 09/12/2024
I am pleased to be appointed a Trustee at Parkwood Hall. I am a Chartered Surveyor with 45 years of experience in advising on land and buildings. In addition I served a 12 year term as a Governor of Tonbridge School, where I chaired their Pastoral Committee. In that role I developed a wide knowledge of safeguarding in schools, which I have continued to use and enhance at Parkwood by becoming Safeguarding Link Governor.
Kap Varma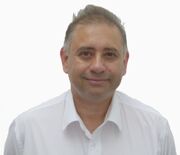 Start of Term: 30 March 2023 - End of Term: 30 March 2027
I was pleased to be appointed as a Trustee of Parkwood Hall in March 2023. I have a senior manager commercial background in the private sector as well as public sector roles including within the NHS. In addition, I have previously held voluntary roles as Governor of a mainstream primary school, Trustee and Chair of Trustees of an autism charity.
I am looking forward to working with Trustees, Staff, Parents and pupils at Parkwood Hall and ensuring our children have the very best education opportunities available to them in a safe environment.
Cllr John Paschoud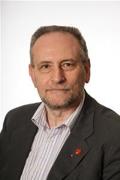 Second term commenced: 17/10/2023 - End of term: 17/10/2027
I am proud of the co-operative principles that underpin the way Parkwood Hall works with children, staff and the resources we manage. I have had specific responsibilities for the oversight of council education & children's services, and for strategic planning decisions in my borough. I'm retired from a career as an information systems engineer and projects manager in the university sector. My younger daughter, now an adult, benefitted enormously from her secondary education at Parkwood Hall so I have experience as a parent too. I hope Parkwood Hall can enable many more children to make the most of their talents and abilities.
Annette Cannon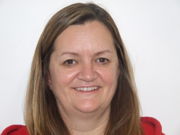 Start Of Term: 10/12/2019 - End Of Term: 9/12/2023
Trustee: Staff (non-teaching)
I am one of the Residential Cluster Leads. I started my career here at Parkwood Hall over 20 years ago as a teaching assistant and worked in the classroom for over 10 years until I joined the residential team. I am passionate about my role here at Parkwood and thrive when I see the impact the staff have on supporting all of our students to reach their full potential.
As a member of the Trustee Board I enjoy working closely with the school Trustees and having an input into the development of our already amazing school.
Jaquelyn Smith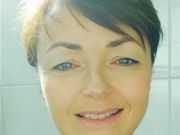 Start Of Term: 05/11/2020 - End Of Term: 04/11/2024
I've worked in the public sector for nearly 18 years and I'm currently a senior manager at Transport for London where I've worked on some of the most transformative schemes in the capital such as road-user charging, cycle hire and the low emission zone standards. In my role at TfL, I provide operational and strategic management, people leadership and change delivery.
My daughter has been at Parkwood Hall since 2015. Like so many parents and carers, Parkwood Hall has been life-changing for my daughter and for our family, and I feel passionately about helping the school in any way I can. It is for this reason that I'm hoping to bring my skills and experience to the school Trustee team by supporting school leadership to continue to deliver for our amazing young people.
Steve Bland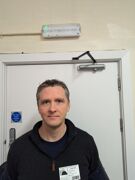 Start of Term: 20/12/2022 - End of Term: 19/12/2026
My daughter joined Parkwood Hall as a day student in September 2021 from a mainstream primary school and has thoroughly enjoyed her experiences and education since.
I am a Chartered Engineer and 20-year Civil Servant currently working as a Research and Development Portfolio Manager. I have many years of project, people, financial and innovation management experience to draw on in my role on Parkwood's Trustee Board.
Laraine Davies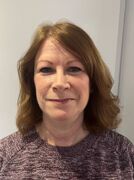 Start of Term: 03/01/2023 - End of Term: 02/01/2027
My son joined Parkwood Hall as a day student in 2015, before becoming a weekly boarder in 2022 so Parkwood has been a big part of my life for many years. I have always found the school to be a very special place which offers a unique educational experience tailored to the individual needs of each student. I am ambitious for Parkwood and its students and hope to use my parent's perspective to help support the Senior Leadership Team to drive forward their vision for the school.
As well as being a mum of two teenagers, I am a Trustee and volunteer for Bexley Voice, a member of the National Network of Parent Carer Forums, which provides information and support to SEND families as well as inputting into the planning and delivery of local SEND services.