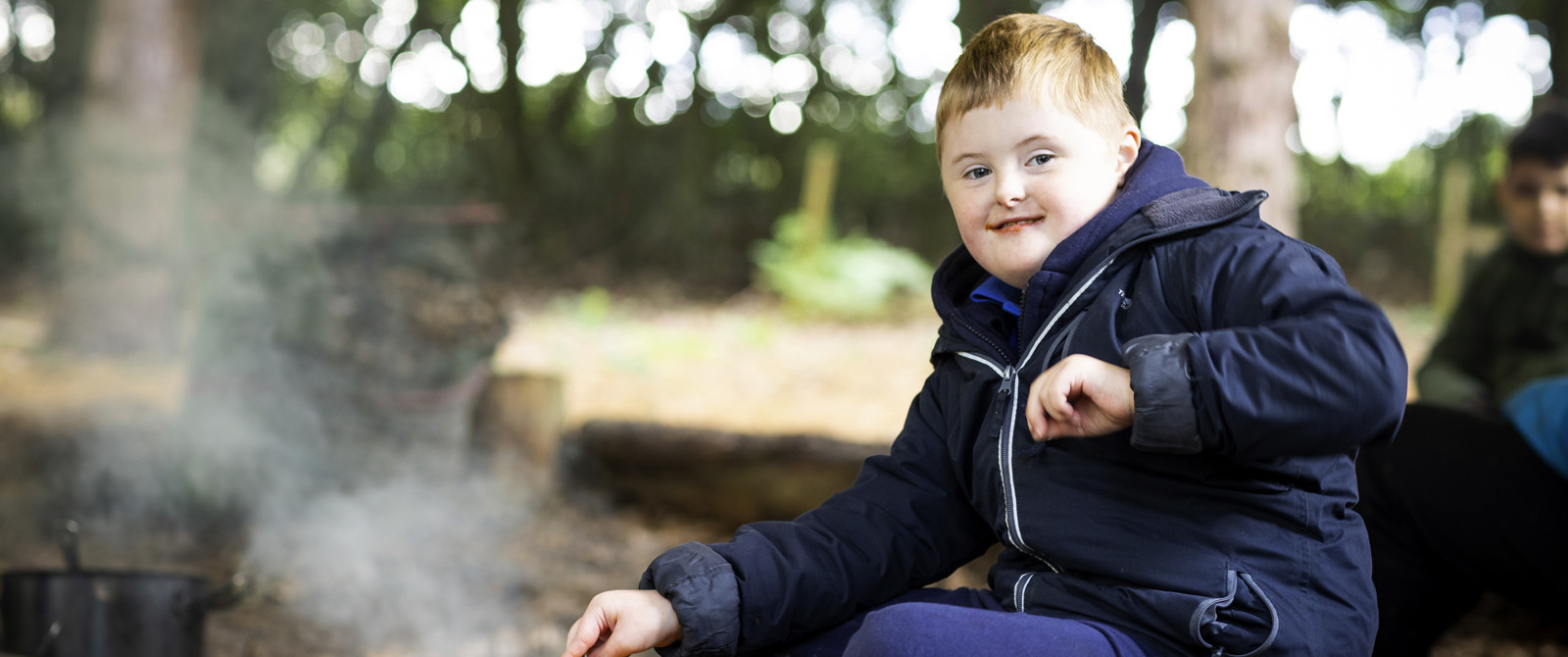 The natural environment offers numerous learning opportunities for children, and with 78 acres to explore, the grounds at Parkwood Hall offers the perfect setting.
Forest School is an innovative outdoor learning programme allowing children the freedom to explore and experience the natural world through practical involvement. It also helps install confidence and self-esteem through an achievable hands-on learning experience.
The school currently has two trained Forest Schools Leaders, who have worked to develop areas for the students to explore , cook outdoors and learn together. We currently have 2 classes per term accessing the sessions, during which they will cook a meal of their choosing on an open fire and engage in a range of child led activities. The sessions are adaptable to meet the varied needs of our students, ensuring inclusivity.