Speech, Language & Communication
Back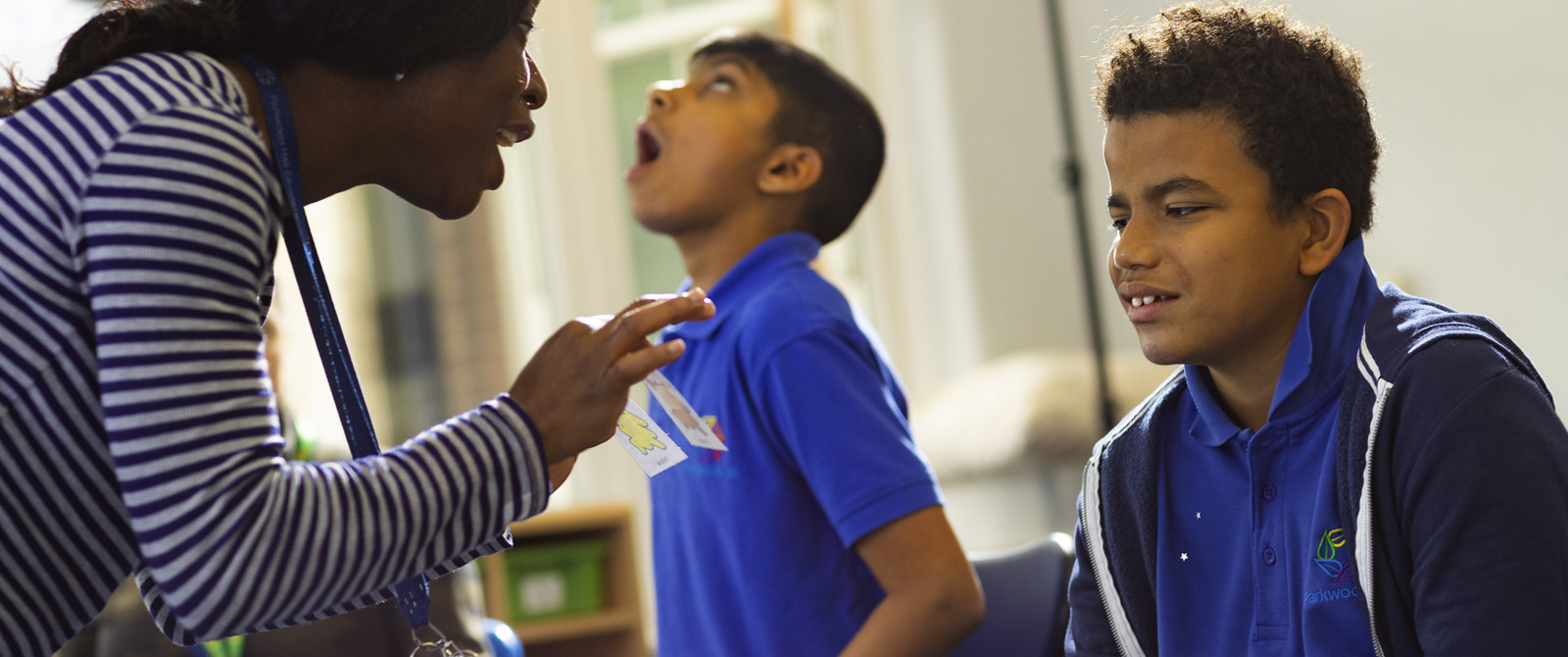 One of the strengths of Parkwood Hall Co-operative Academy is the way in which therapeutic provision is completely integrated into the work of the school. The school employs a team of four Speech and Language Therapists, and two part-time Therapy Assistants. The team work across the school within classrooms, lunchtime enrichment groups, and the residential settings. We work very closely with the teaching and residential staff, other therapists, and families, to ensure we look at each student as an individual and tailor their targets to meet their communication needs.
Our aims are;
To support our students to develop their communication skills to the best of their ability;
To support students to interact with their peers and others, and develop better relationships;
To enhance staff skills in using a range of strategies and approaches which support students communication skills and learning;
To advise on, or provide appropriate visual resources for individual students in school and at home.
We provide therapeutic input in a variety of ways; including individual sessions, paired sessions, small group sessions, classroom support, therapy programmes. This is informed by many factors including: the amount of Speech and Language input specified on student's statement or EHC plan; results of formal and informal assessment by the team; and any current concerns or changing needs. We actively promote a total communication environment within the school through whole school directives; such as the use of Makaton signing through in-house training and student signing helpers.
Some of the therapy approaches used include; intensive interaction, Objects of Reference; Makaton sign and symbol support; sensory play; Picture Exchange Communication System (PECS); social stories; social skills groups; Lego therapy; developing use and maintenance of appropriate high- and low-tech communication aids; developing use and understanding of functional language skills (e.g. questions, concepts, instructions); interactive story groups; vocabulary enrichment; active listening; practical life skills; Attention Autism; support with transition to college and life after Parkwood.